Nimiq 6 at 91° West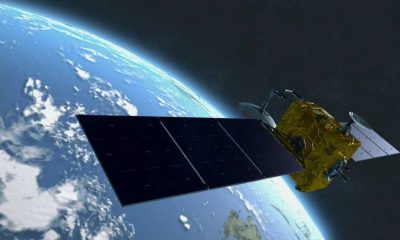 In December 2009 satellite operator Telesat from Canada ordered the Nimiq 6 with Space Systems/Loral (SS/L). The new satellite is fully leased for its life-time to long-term customer, Bell TV that provides Direct-to-Home (DTH) television service in Canada.
Nimiq 6 is an all Ku-band satellite with 32 high power transponders. It will be located at 91° West Longitude, where it will provide HDTV and advanced video services for Bell TV's subscriber base. The satellite is based on SS/L's high-power SSL-1300 spacecraft bus which provides the flexibility for a broad range of applications. It has a planned mission life of 15 years.
Nimiq 6 satellite was launched on May 18th, 2012, on a Proton M/Breeze rocket booster, operated by launch operator ILS from the Baikonuor Cosmodrome launch site in Kazachstan.