Tyvak-182A (Eutelsat ELO alpha) LEO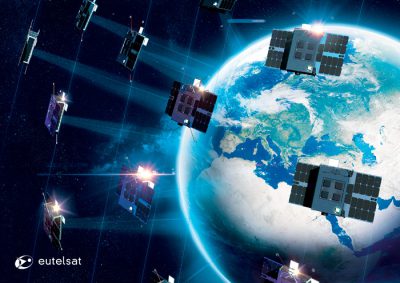 Tyvak-182A (Eutelsat ELO alpha) Nano-satellite is a 6U CubeSat (6 liters or 30cm x 20cm x 10cm before deployment of its solar panels) and will provide information on backhaul from objects located in areas not served by terrestrial networks and will provide redundancy of existing terrestrial network coverage.
ELO Alpha was the first Nano-satellite ordered by satellite operator Eutelsat and makes part of the constellation of Nano-satellites dedicated of the internet to things (IoT). The satellite has a global coverage and will be used to confirm the technical performance of various waveforms between a satellite in low Earth orbit and objects on the ground. Data will then be transmitted daily to a ground station located on Svalbard (Spitsbergen), a Norwegian archipelago in the Arctic Ocean.
Tyvak-182A was constructed by manufacturer of small satellites, Tyvak International, headquartered in Torino, Italy.
The satellite was launched on April 28th 2021 on a Vega rocket operated by Arianespace. The payload consisted of The Pléiades Neo for Airbus Defense & Space along with five auxiliary payloads through the piggyback mission. It was the 35th Eutelsat satellite to be launched by Arianespace. There are currently seven satellites to be launched on behalf of Eutelsat in the Arianespace's backlog: Quantum, KONNECT VHTS, Eutelsat 10B, as well as four additional satellites under a Multi-Launch Services Agreement (MLSA) with the operator. Tyvak-182A (Eutelsat ELO alpha) will also be the fourth Tyvak International satellite as a customer to be launched by Arianespace.
Tyvak-182A (Eutelsat ELO alpha) LEO