YAM-3 (Eutelsat ELO-2)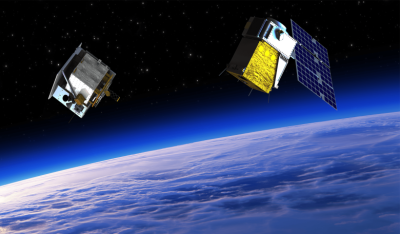 YAM-3 Nano-satellite was built by LeoStella for San Francisco-based Loft Orbital, a start-up company that is preparing a constellation of Nano-satellites to host customer payloads as a service.
YAM-3 satellite will carry a total of 10 payloads from customers that include satellite operator Eutelsat and the United Arab Emirates Space Agency, plus Loft Orbital's own instruments with which it will serve multiple customers.
The ELO-1 and ELO-2 payloads will be hosted on the satellite platform combining several missions. Some of these onboard missions, alongside ELO 1 and ELO 2, will be used for Earth observation and in-orbit demonstration.
YAM-3 and YAM-2 satellites were launched on June 30th, 2021, on a rideshare mission with the Falcon 9 rocket, operated by SpaceX.