Skybrokers installed a refurbished Andrew 5.6m and a VertexRSI 6.3m antenna at Hellas-Sat Teleport on Cyprus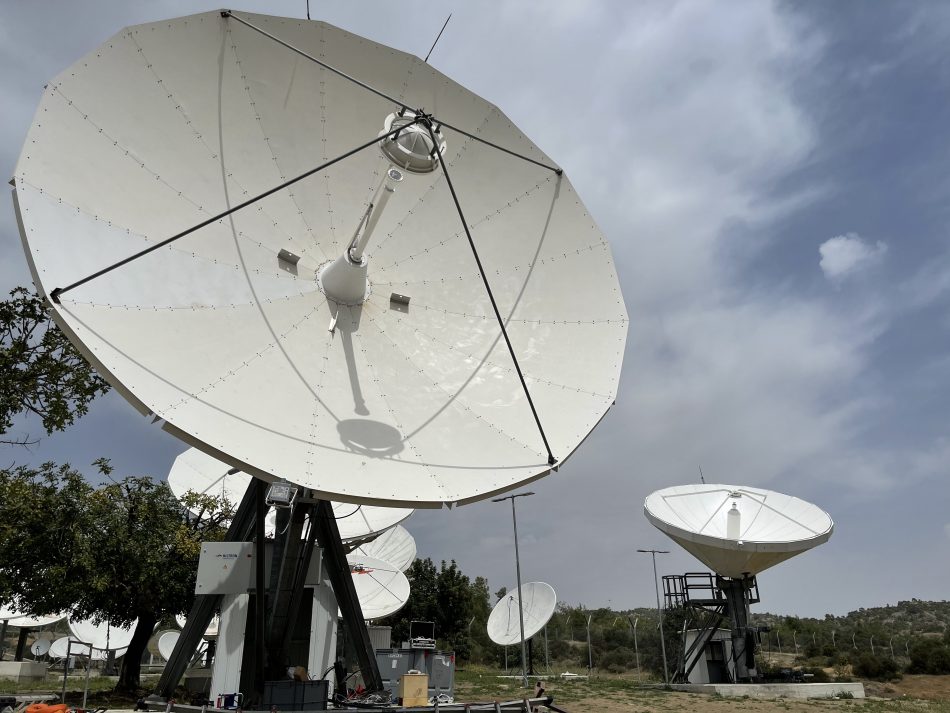 Two Earth Station Antennas installed at Hellas-Sat Satellite Operator
In March and April 2021 Skybrokers delivered, installed and commissioned two used and refurbished Earth Station Antennas with new RF chain at Hellas-Sat Teleport on Cyprus. The project was complex and required lots of procurement, planning and logistics. We delivered an used and fully refurbished Andrew 5.6m and a VertexRSI 6.3m antenna, both with new redundant HPA, LNA and BDC systems, tracking and waveguide runs. Unfortunately, the COVID-19 events caused unexpected delays but our project and installation team was able to finish successfully. The two Earth Station Antennas installed at Hellas-Sat Satellite Operator were commissioned end of June 2021.
Hellas-Sat Satellite Operator is a premium satellite communications solutions provider founded in 2001. It operates Teleports in Greece and Cyprus and owns and operates the HellasSat-2 satellite. The company jointly owns the Hellas-Sat 3/Inmarsat S EAN satellite with Inmarsat, and operates a payload on the Hellas-Sat 4/SaudiGeoSat-1 satellite at 39° East owned by Arabsat and King Abdulaziz City for Science and Technology (KACST).
In 2013 Hellas-Sat was acquired by Arabsat, the 6th largest satellite operator in the world. Hellas-Sat satellites are located at 39°East orbital slot offering coverage over Europe, Middle-East and Southern Africa.