Hispasat 30W-5 (Hispasat-1E) at 30° West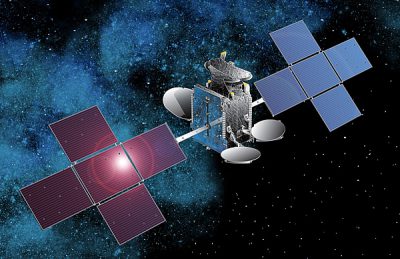 The Hispasat 30W-5 (Hispasat-1E) was launched by launch operator Arianespace on an Ariane 5ECA rocket from the European Space Centre in French Guiana at Kourou, on December 29, 2010.
The satellite has 53 simultaneous transponders in Ku-band and capacity in Ka-band that during its 15 year lifespan, will allow Hispasat to offer its customers a variety of services both in Spain and in Latin America. The satellite's coverage spans Europe, North Africa and The Americas, with coverage optimized over the Iberian Peninsula and the islands.