KazSat-1 (ҚазСат-1, QazSat-1) at 103° East (Defunct)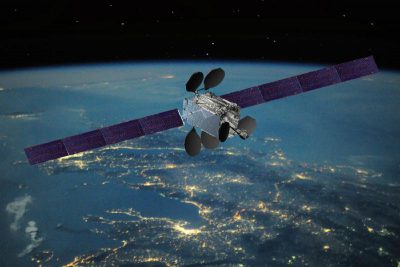 | | |
| --- | --- |
| Position: | 103° East |
| Manufacturer: | ISS Reshetnev |
| Operator: | KazSat |
| Launch operator: | ILS |
| Launch vehicle: | Proton M/Breeze |
| Launch date: | 06/17/2006 |
| Expected lifetime: | 15+ Years |
KazSat-1 satellite was the first communications satellite for JSC KazSat on behalf of the Kazakh Space Agency Kazcosmos from Kazachstan. The satellite was constructed by Krunichev Center for the Spacecraft (ISS Reshetnev) and Thales Alenia Space for the Payload. Thales Alenia Space was also the provider of KazSat-2 and KazSat-3 payloads.
KazSat-1 features 8 Ku-band transponders for fixed communications and 4 Ku-band transponders for TV-transmissions and is intended for telecast, fixed satellite communication and data transmission for Kazakhstan and Central Asia.
In June 2008 JSC KazSat satellite operator lost partially contact with KazSat-1 satellite, and failed to respond completely in October 2008. The satellite could not be restored and was declared as total loss.
The satellite was launched on June 17th, 2006 on a Proton M carrier rocket operated by launch operator ILS from Cosmodrome Baikonur launch site in Kazakhstan.
KazSat-1 (ҚазСат-1, QazSat-1) at 103° East (Defunct)