Star One C4 (HispaSat 70W-1) at 70° West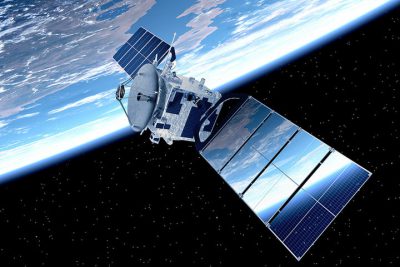 The Star One C4 (HispaSat 70W-1) at 70° West is operated by Embratel Star One from Brazil. Along with their C1, C2, C3 and C12 satellites, the satellite is part of the third generation of Embratel Star One C-series satellites. This new satellite would ensure the continuity of telephone, television, radio, data transmission and internetservices in Brazil, in addition to expanding these services to Latin American countries and mainland United States.
The satellite is located at 70° West longitude, which is the most important for the Broadcasters market in Brazil. This is considered a "hot" position for transmitting signals of major tv-stations in Brazil and for having 22-25 million parabolic antennas pointed at that direction. It is also the operating position of Claro hdtv, Embratel group's DTH-operator.
Satellite operator HispaSat from Spain is leasing capacity on the Star One C4 satellite and is branding as HispaSat 70W-1 at 70° West.
The satellite was launched on July 15th, 2015 from the Kourou base in French Guiana, on an Ariane 5 rocket operated by Arianespace.
Star One C4 has 48 transponders (signal receivers and transmitters) in Ku-band, increasing threefold the current capacity of the 70° West orbital position at this frequency band.
Ku-band ensures the provision of services, such as video transmission and internet directly to users, in addition to telephony for remote locations.
Star One C4 was manufactured by Space Systems/Loral (SS/L) in the United States and is based on the 1300E-platform, with 15,600W of power. The spacecraft had a total mass of 12,423 lb and has an expected service lifetime of 15 years.
Star One C4 (HispaSat 70W-1) at 70° West