Skybrokers installed a new Antech 7.3m Antenna at the Hellas-Sat Kofinou teleport on Cyprus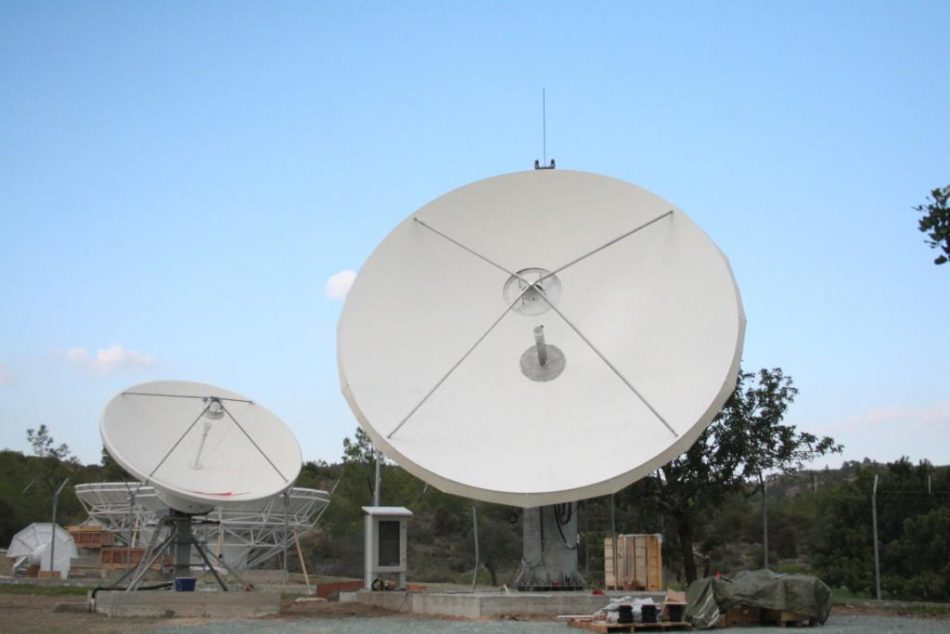 Skybrokers installed a new Antech 7.3m Antenna at the Hellas-Sat Kofinou teleport on Cyprus
Skybrokers was contracted to deliver and install a 7.3m antenna at the Hellas-Sat Teleport in Kofinou, close to Larnaca on Cyprus. Hellas-Sat had a tight deadline for an urgent project and we 'found' an antenna that was ready-to-go. Skybrokers installed a new Antech 7.3m Antenna and commissioned it in a 5 week time-frame to meet the customers deadline. The customer was happy with the work that was carried out in a timely manner.
Hellas-Sat Satellite Operator is a premium satellite communications solutions provider founded in 2001. The company operates Teleports in Greece and Cyprus and owns and operates the HellasSat-2 satellite. The company jointly owns the Hellas-Sat 3/Inmarsat S EAN satellite with Inmarsat, and operates a payload on the Hellas-Sat 4/SaudiGeoSat-1 satellite at 39° East owned by satellite operator Arabsat and King Abdulaziz City for Science and Technology (KACST).
In 2013 Hellas-Sat was acquired by Arabsat, the 6th largest satellite operator in the world. Hellas-Sat satellites are located at 39°E orbital slot offering coverage over Europe, Middle-East and Southern Africa.