Spire LEMUR LEO satellite constellation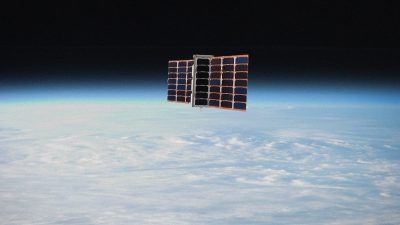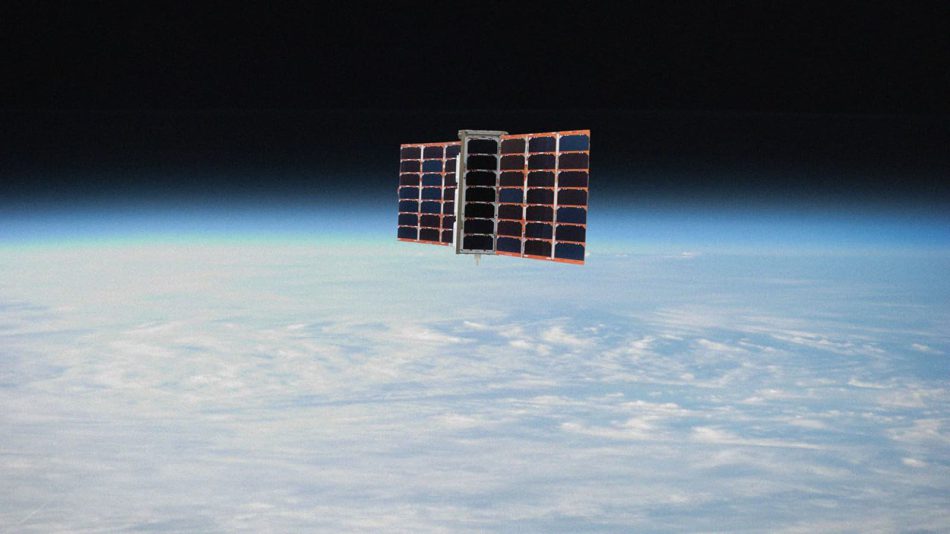 Spire Global is operating a fleet of more than 110 CubeSats, the second largest commercial constellation by number of satellites and the largest by number of sensors. The satellites are integrally designed and built in-house. Spire has launched more than 140 satellites to orbit since the creation of the company in 2012.

LEMUR-2 is the initial LEO SmallSat satellite constellation of low-Earth orbiting satellites built by Spire. These satellites carry two payloads for meteorology (SENSE payload) and ship AIS-traffic tracking (STRATOS payload). Later satellites, beginning with the 78th satellite launched, carry also the AirSafe ASD-B payload to track airplanes.

The LEMUR-2 satellites are launched in small batches as secondary payloads on various rocket boosters executed by reputed launch providers such as Rocket Lab from New Zealand, Arianespace from French Guiana, ULA and SpaceX from USA, ISRO from India and GK Launch Services from Russia.
| | | | | |
| --- | --- | --- | --- | --- |
| # satellites | Mission  | Launch Date | Launcher  |       Launch Operator |
| ArduSat-1 | HTV/Kounotori-4 | 11/19/13 | H-IIB | MHI Launch S. Japan |
| ArduSat-X | HTV/Kounotori-4 | 11/19/13 | H-IIB | MHI Launch S. Japan |
| 1 |   | 06/19/14 | Dnepr | ICS Kosmotras |
| 4 | AstroSat | 09/28/15 | PSLV-C30 | ISRO India |
| 8 | OA-6 | 03/22/16 | Atlas V | ULA USA |
| 1 | Deploy faulure | 03/23/16 | Atlas V | ULA USA |
| 4 | Cygnus CRS-5 | 10/17/16 | Antares 230 | Orbital ATK/LM USA |
| 4 | Kounotori-6 | 12/09/16 | H-IIB | MHI Japan |
| 8 | CartoSat-2 | 02/15/17 | PSLV-C37 | ISRO India |
| 4 | OA-7 | 04/18/17 | Atlas V | ULA USA |
| 8 | CartoSat-2 | 06/23-17 | PSLV-C38 | ISRO India |
| 8 | Kanopus-V-1K | 07/14/17 | Soyuz-2 | GK Launch Russia |
| 8 | Launch failure | 11/12/17 | Antares 230 | Orbital ATK/LM USA |
| 8 | Meteor-M 2-1 | 11/28/17 | Soyuz-2 | GK Launch Russia |
| 4 | CartoSat-2 | 01/12/18 | PSLV-C40 | ISRO India |
| 2 | Still Testing | 01/21/18 | Electron | Rocket Lab NZ |
| 4 | HysIS | 11/29/18 | PSLV-C43 | ISRO India |
| 8 | Kanopus-V | 12/27/18 | Soyuz-2 | GK Launch Russia |
| 4 | MicroSat-R | 01/24/19 | PSLV-C44 | ISRO India |
| 8 | Meteor-M 2-2 | 07/05/19 | Soyuz-2 | GK Launch Russia |
| 4 | RiSAT-2BR1 | 12/11/19 | PSLV-C48 | ISRO India |
| 8 | VV16 | 09/02/20 | Vega | Arianespace |
| 4 | Gonets-Mx | 09/28/20 | Soyuz-2 | GK Launch Russia |
| 2 |   | 11/05/20 | ISS |   |
| 4 | EOS-1 | 11/07/20 | PSLV-C49 | ISRO India |
| 8 | Transporter-1 | 01/24/21 | Falcon 9 | SpaceX USA |
| 2 | VV18 | 04/29/21 | Vega | Arianespace FG |
| 5 | Transporter-2 | 06/30/21 | Falcon 9 | SpaceX USA |
| 4 | Transporter-3 | 01/13/22 | Falcon 9 | SpaceX USA |
| 5 | Transporter-5 | 05/25/22 | Falcon 9 | SpaceX USA |
Spire LEMUR LEO satellite constellation