Amazonas Nexus at 61° West (planned)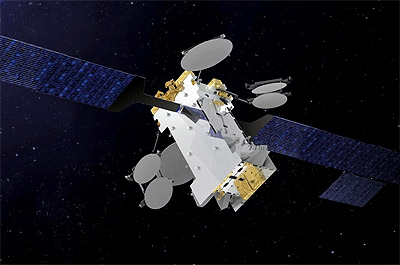 In January 2020 Satellite Operator Hispasat from Spain awarded the order for the construction of their Amazonas Nexus satellite to Thales Alenia Space. The satellite will replace and expand the capacity of Amazonas-2.
The new High Throughput Satellite (HTS) will enable Hispasat to access new customers and markets, by delivering high-capacity mobility services to the air and maritime transport sectors and will cover the whole American continent, the Atlantic corridors North and South (air and maritime traffic area) and Greenland.
The Amazonas Nexus satellite marks the start of a new generation of satellites in Hispasat's fleet with an innovative architecture that also features Ka-band capacity to optimize communications between the gateways and the satellite.
Based on the spacebus NEO platform from Thales Alenia Space, the satellite will feature full electric propulsion, making the satellite lighter and contributing to lower the launch cost. With an estimated lifetime of 15+ years, 20kW satellite power and a mass of 4,500kgs at launch, Amazonas Nexus will be launched mid-2022 by SpaceX on a Falcon 9 rocket.