Kinéis ARGOS LEO satellite constellation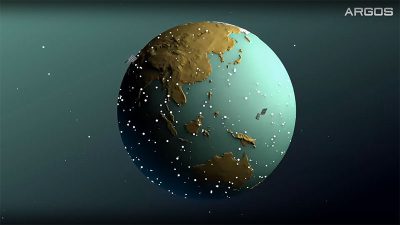 The ARGOS LEO satellite constellation collects, processes and disseminates environmental data from worldwide fixed and mobile platforms. The system's main feature is the ability to geographically locate the data source from any location on Earth using the Doppler effect.

The ARGOS LEO satellite constellation is currently operated by private space start-up company Kinéis from France. The company is operating seven satellites from the ARGOS satellite system, operating more the 22.000 devices running application like animal tracking, ocean safety and many scientific programs.

Kinéis, headquartered in Ramonville Saint-Agne, south of Toulouse in France, has plans to launch an additional seventeen Nano-satellites into the constellation by 2022.

ARGOS was developed under a Memorandum of Understanding (MOU) between the Centre National d'Études Spatiales (CNES, France), the National Aeronautics and Space Administration (NASA, USA) and the National Oceanic and Atmospheric Administration (NOAA, USA). In 2019 CNES and subsidiary CLS, a leading provider of Earth observation and monitoring solutions, created Kinéis to open up ARGOS technology and expand the IoT market.


Kinéis ARGOS LEO satellite constellation