EchoStar XIV (EchoStar-14) at 119° West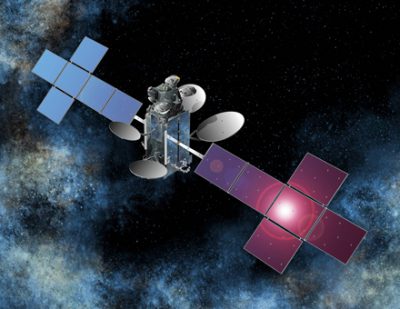 In January 2007 satellite operator EchoStar ordered their EchoStar-14 satellite with Space Systems/Loral (SS/L). EchoStar 14 is a Direct Broadcast Service (DBS) satellite built for EchoStar Corporation and will be leased to DISH Network. This next-generation, Ka-Band, high-throughput satellite is located at 119° West Longitude and provides capacity for North America. The satellite utilizes SS/L's flight-proven SSL-1300 spacecraft bus.
The satellite was launched on March 10th, 2010, on a Proton M rocket, operated by launch operator ILS from the Baikonour Cosmodrome launch site in Kazachstan.
EchoStar XIV (EchoStar-14) at 119° West