Star One D2 at 70° West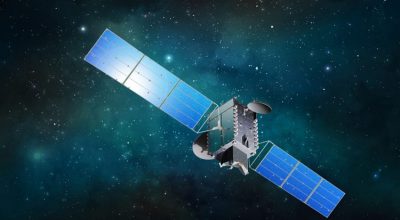 Star One D2 at 70° West
The Star One D2 at 70° West satellite is operated by Embratel from Brazil. In October 2017 Embratel ordered the new Star One D2 communications satellite from Space Systems/Loral (Maxar Technologies). This is the third satellite that SS/L has built for Embratel over the past decades.
|
Star One D2, built on SS/L's proven 1300 satellite platform, is equipped with C-, Ku-, Ka- and X-band payloads for high-speed telecommunications, television broadcast and fast broadband in South America, Mexico, Central America and parts of the Atlantic Ocean. It is designed to provide service for 15 years or longer.
Star One D2 was launched in a dual launch with Eutelsat QUANTUM for satellite operator Eutelsat, on July 30th2021 on an Ariane 5ECA operated by launch operator Arianespace.
Star One (Embratel Star One) is the satellite operator in Brazil. Embratel Star One operates five GEO satellites (Star One C1, C2, C3, C4 and D1), and two in inclined orbit (Brasilsat B4).  The company is a subsidiary of telco Embratel (Empresa Brasileira de Telecomunicações S.A.), headquartered in Rio the Janeiro and is owned by América Móvil S.A.B. de C.V. from Mexico.
The company operates satellite stations in the cities of Guaratiba, located in Rio de Janeiro state and Morungaba, located in São Paulo state. Signals transmitted from these facilities have nationwide coverage and also transmit to other countries in Latin America and the United States.
The company owns one of the most reliable satellite controls of the entire planet. It is ISO certificate 9001: 2000, for the satellite control Service, was achieved after a migration between the ISO 9002: 1994 and ISO 9001: 2000. It is a historical fact for a company that was the first satellite operator in the world to have this service certified by ISO, which occurred in the year 1998.