Star One D2 at 70° West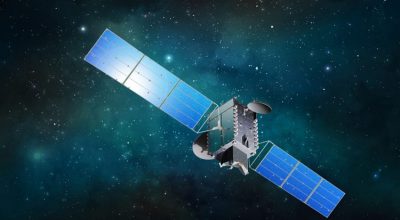 In October 2017 Embratel ordered the new Star One D2 communications satellite from Space Systems/Loral (Maxar Technologies). This is the third satellite that SS/L has built for Embratel over the past decades.
|
Star One D2, built on SS/L's proven 1300 satellite platform, is equipped with C-, Ku-, Ka- and X-band payloads for high-speed telecommunications, television broadcast and fast broadband in South America, Mexico, Central America and parts of the Atlantic Ocean. It is designed to provide service for 15 years or longer.
Star One D2 was launched in a dual launch with Eutelsat QUANTUM for satellite operator Eutelsat, on July 30th2021 on an Ariane 5ECA operated by launch operator Arianespace.