Optus 10 at 164° East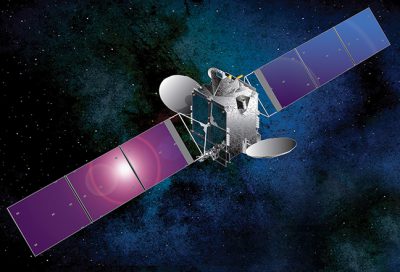 In 2011 Space Systems/Loral (SS/L) was awarded a contract to manufacture a spacecraft for Australian telecommunications service provider, SingTel Optus. The satellite, Optus 10, would be used to augment the existing fleet of SingTel Optus satellites and to assure the highest level of ongoing service into the future.
Optus 10 satellite contains 24 Ku-band transponders and demonstrates the flexibility of the SSL-1300 satellite platform to accommodate missions requiring smaller satellite payloads. This highly reliable and proven platform was designed to provide service for 15 years or longer.
Optus 10 was successfully launched in a dual launch with Measat-3b for satellite operator Measat from Malaysia on September 11th, 2014, on an Ariane 5ECA rocket, operated by launch operator Arianespace, from the Kourou Space Port in French Guyana.