KuiperSat-1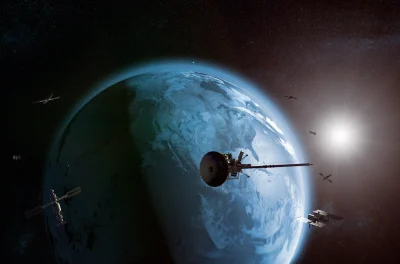 | | |
| --- | --- |
| Position: | LEO |
| Operator: | Amazon Kuiper Systems |
| Launch operator: | ULA |
| Launch vehicle: | Atlas V |
| Launch date: | 10/06/2023 |
| Expected lifetime: | 10 Years |
KuiperSat-1
The KuiperSat-1 satellite is operated by Amazon Kuiper Systems and will demonstrate the technology Amazon plans to deploy in the full operational constellation, including phased array and parabolic antennas, power and propulsion systems, and custom-designed modems. The satellite was launched in a dual launch with the KuiperSat-2 satellite on an Atlas V rocket operated by ULA on October 6th, 2023.
The KuiperSat-1 satellite features a Ka-band prototype broadband payload and was deployed at an altitude of 311 miles (500 kilometers) above Earth. The launch marked the start of Amazon's 'Protoflight' mission. The two satellites are not part of the operational constellation and will be de-orbited at the end of their lifetime.
KuiperSat-1 and KuiperSat-2 were to be launched on two RS1 rockets, operated by ABL Space Systems from Spain in late 2022. Due to launch vehicle delays, the satellites were remanifested on the maiden flight of ULA's Vulcan Centaur VC2S launcher in 2023. Due to further delays caused by Vulcan, both satellites were launched on a dedicated Atlas-5(501) rocket in October 2023.